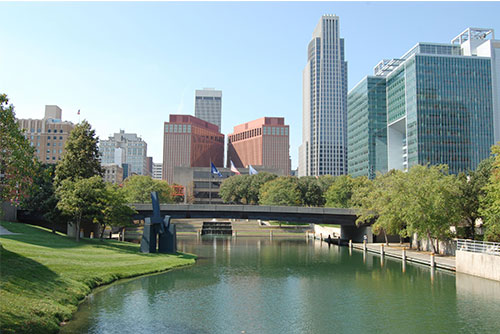 Omaha, Nebraska
Special Meeting
Saturday, July 20, 2019
EVEN Hotels Omaha Downtown
2220 Farnam Street, Omaha, NE, 68102
Tel (402)345-3836
Deadline for $95 preferred rate: 6/18/19
All events for this meeting will be held at the Valley of Omaha Scottish Rite, 202 South 20th Street, Omaha, NE  68102, (402)342-1300, one block from the hotel, which will be used for sleeping rooms only.
After clicking on the button, select "Book Now" and enter the dates of your stay.  The preferred rate will be displayed.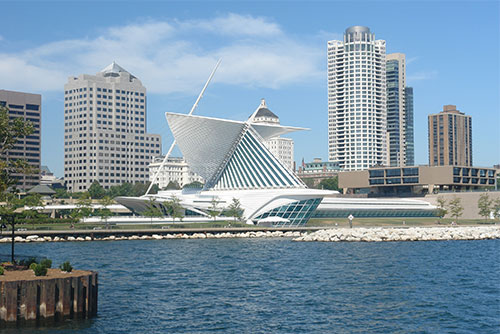 Milwaukee, Wisconsin
Annual Meeting
Saturday, August 24, 2019
Hyatt Regency Milwaukee
333 West Kilbourn Avenue, Milwaukee, WI, 53203
Tel (414)276-1234
Guest sleeping rooms will be priced at the prevailing rate at the time a reservation is made. Alternate, close-by Milwaukee Downtown hotels that can be considered for sleeping rooms include:
Fairfield Inn & Suites (414) 224-8400
Hampton Inn & Suites (414) 271-2656
Courtyard (414) 291-4122
The Plaza (414) 276-2101
Schedule of Events
11:00 AM – 12:30 PM
Candidate & Member Registration
12:45 PM
Candidate Orientation in Meeting Room
1:15 PM
Candidates Assemble in Preparation for Degrees
Members Enter Meeting Room
1:30 PM
Officers Piped In for Opening of Provincial Grand Lodge
1:45 PM – 4:30 PM
Conferral of Degrees
6:00 PM
Social Hour (Cash Bar) for Members & Guests
7:15 PM
Banquet Doors Open
7:20 PM
Officers & Distinguished Guests Piped In for Banquet
7:30 PM – 9:30 PM
Banquet
All members must show a valid membership card to be admitted to the meetings.  Dress for the meeting/banquet (candidates and members) is a dark business suit.  A black tuxedo or Scottish attire is acceptable, but not required.  Dress for the ladies attending the banquet is at their option.  Reimbursement of a cancelled reservation may be granted if the office is notified no later than 2 weeks prior to the meeting. 
Members may make banquet reservations and pay online in Member Services

2019 Annual Meeting of the Grand Lodge of the Royal Order of Scotland
Freemasons' Hall, 96 George Street, Edinburgh
Friday, July 5, 2019 @ 2:30 PM

Following the meeting, there will be a banquet (6:00 P.M.) at The Sheraton Grand Hotel & Spa – 1 Festival Square (within a short walking distance of Freemasons' Hall), to which the ladies are invited. We suggest that you contact the Grand Secretary's office, well in advance of the meeting, to make banquet reservations and to determine the required credentials that will be needed for attendance.
Sir Alan Dickson, Grand Secretary
23 St. John Street, Edinburgh, EH8 8DG, Scotland
Tel: 011-44-131-556-1222
Dress for the meeting is a black suit, white shirt, black tie, and no gloves.