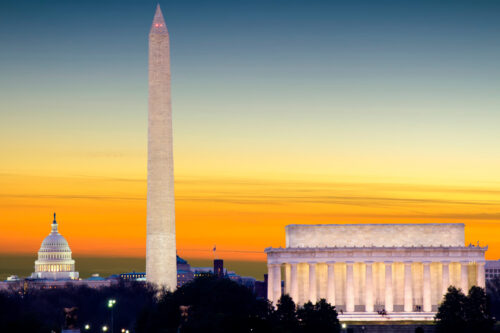 Washington, DC
Saturday, August 19, 2023
Washington Plaza Hotel
10 Thomas Circle NW
Washington, DC 20005
Tel (202)842-1300
Deadline for $139 preferred rate: 7/18/23
Deadline for Petitions: August 11th
Deadline for Banquet Reservations: August 14th
Schedule of Events
10:30AM – 12:30 PM
Candidate & Member Registration
12:45 PM
Candidate Orientation in Meeting Room
1:15 PM
Candidates Assemble in Preparation for Degrees
Members Enter Meeting Room
1:30 PM
Officers Piped In for Opening of Provincial Grand Lodge
1:45 PM – 4:30 PM
Conferral of Degrees
6:00 PM
Social Hour (Cash Bar) for Members & Guests
7:15 PM
Banquet Doors Open
7:20 PM
Officers & Distinguished Guests Piped In for Banquet
7:30 PM – 9:30 PM
Banquet
All members must show a valid membership card to be admitted to the meetings. Dress for the meeting/banquet (candidates and members) is a dark business suit. A black tuxedo or Scottish attire is acceptable, but not required. Dress for the ladies attending the banquet is at their option. Reimbursement of a cancelled reservation may be granted if the office is notified no later than two (2) weeks prior to the meeting.
Members may make banquet reservations and pay online in Member Services
2023 Annual Meeting of the Grand Lodge of the Royal Order of Scotland
Freemasons' Hall, 96 George Street, Edinburgh, Scotland
Friday, July 7, 2023 at 1:00 pm
Following the meeting, there will be a dinner (4:30 P.M.) at The Sheraton Grand Hotel – 1 Festival Square (shuttles provided from Freemasons' Hall to the Sheraton), to which the ladies are invited. We suggest that you contact the Grand Secretary's office, well in advance of the meeting, to make dinner reservations and to determine the required credentials that will be needed for attendance. Sir Alan Dickson, Grand Secretary, 23 St. John Street, Edinburgh, EH8 8DG, Scotland, (Tel: 011-44-0131-556-1222). Dress for the meeting is a black suit, white shirt, black tie, and no gloves.